OUR PRICE:
£545.00 Fully fitted, inc VAT.

SMARTRACK Cat 5
| | |
| --- | --- |
| Monthly | £16.99 |
| Annual | £199.00 |
| Duration of Ownership | £599.00 |
Subscriptions are taken by Smartrack

Smartrack cat 5 is a Thatcham approved category 5/S5 TSC vehicle tracking system. The highest accreditation for vehicle tracking systems.



It has the same features as Smartrack S5 DRS with the addition of remote engine immobilisation. When driving the vehicle, the driver carries a DRST (Driver Recognition System Tag) if the tag is not present when the vehicle moves the tracker will send a movement alert to the Global Telemetrics Secure control centre, who will then contact the owner to confirm the vehicle and drivers safety. If the vehicle is reported as stolen it can then be tracked and remotely immobilised.This is an ideal security system for the current trend of key cloning and relay Theft.
Standard features include:
2 DRST included
LED supplied to visually show the Tags have disarmed the device
Monitored 24 hours a day by the Global Telemetrics Control Centre
Free online web access
Free Android and Apple Global Telemetrics App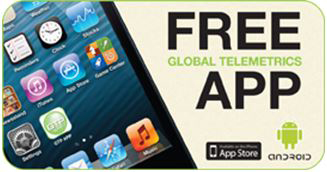 ---
Smartphone D-iD App now available.
Can be used instead of carrying id tags.
More info at https://gtpdid.com/