from:
£379.00
fully fitted inc VAT, plus subscription
| | |
| --- | --- |
| Subscriptions Monthly | £13.99 |
| 1 Year | £159.00 |
| 2 years | £269.00 |
| 3 Years | £369.00 |
| Duration of Ownership | £649.00 |
Subscriptions are taken by Smartrack
The SmartTrack S5 tracker meets the Thatcham Security Certification requirements and uses Driver recognition as confirmation that the vehicle is being driven by an authorised driver. If the vehicle moves and no recognition is detected an alert is sent to the Global Telemetrics secure operating centre, who will contact you or any approved contacts on your account to confirm the status of your vehicle.
The SmartTrack Range of S5 Thatcham approved vehicle Trackers offers 2 choices in driver recognition detection, a part of the criteria required for Thatcham S5 vehicle tracking approval. Remote immobilisation option controlled by the secure operating centre available for most vehicles *additional subscriptions apply*
The S5 offers two choices of Driver Detection
Smartrack D-iD
Uses Mobile phone app as means of driver recognition.
OUR PRICE: £379.00
fully fitted inc VAT, plus subscription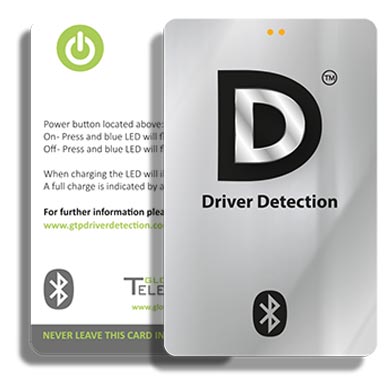 Smartrack D-iDT
Uses credit card sized driver recognition cards
OUR PRICE: £429.00
fully fitted inc VAT, plus subscription
Secure Online Account
This device includes a full online account which allows you to view both the current and historical locations and journeys of the vehicle. The online account also includes features such as geofences and access to data reports. The online account is paired with a mobile app, so you can access the vehicle's location at any time.

Optional Alarm Input
An aftermarket alarm can be connected to the tracking device, if the alarm sounds Global Telemetrics Secure Control Centre will make contact to ensure the vehicle is safe. Please confirm with your installing company before installation.
Driver Recognition
A requirement of the S5 Thatcham criteria is that the device must be accompanied by a system which is used to verify the driver of the vehicle is an authorised user. With the Smartrack S5 and S5+ devices, driver recognition can be in the form of either the D-iD mobile app or a physical Driver Detection card
Global Telemetrics App
The Global Telemetrics app is available for Android/Apple devices. This will show you up-to-date location information.
General Features
Waterproof Device
All SmarTrack devices are water and dustproof and are tested to IP rating 67.

In-House Monitoring
24/7 Secure Control Centre allowing the device to be fully monitored throughout the UK and Europe and the fastest response to any alerts.
Movement Alerts
If your vehicle is moved without the ignition being used, the Secure Control Centre will contact you to confirm the vehicle's safety.

Battery & Anti-Tamper Monitoring
All SmarTrack tracking devices have their own in-built battery backup. Which is activated if the vehicle battery is disconnected or the main power supply to the tracking device is removed. If the battery on the vehicle is disconnected, this will trigger an alert through the Global Telemetrics Secure Control Centre.

Repatriation Network
As well as working with all local and national police forces, Global Telemetrics use independent repatriation investigators around the world to help recover vehicles. These teams have extensive local knowledge and can assist in the recovery of our customers' vehicles.
Recognised By All Major Insurers
SmarTrack has been trading for 15 years and is approved throughout the insurance and finance industry. SmarTrack's Thatcham approval and insurance listing give peace of mind for customers and insurers alike
International Network Roaming
SmarTrack uses multi-network, roaming SIMs in all of their products to ensure the strongest network connection at all times.
Multiple Tracking Technologies
In addition to GPS-based tracking, we also utilise other technologies to track and locate vehicles in the event of theft. This means we do not solely rely on GPS for obtaining location.

Battery Monitoring
All SmarTrack devices have the ability to monitor your vehicle's main battery levels; we will contact you if the vehicle battery is running low and if the battery has been disconnected.
Fully Transferable
All SmarTrack devices can be removed and re-fitted to another vehicle.
3 Year Warranty
As standard SmarTrack devices have a 3 year no quibble warranty. Extendable up to 12 years.
Flexible Subscription Options
Includes yearly, monthly, 24 and 36-month options and duration of ownership.
The S5 offers two choices of Driver Detection
Smartrack D-iD
Uses Mobile phone app as means of driver recognition.
OUR PRICE: £379.00
fully fitted inc VAT, plus subscription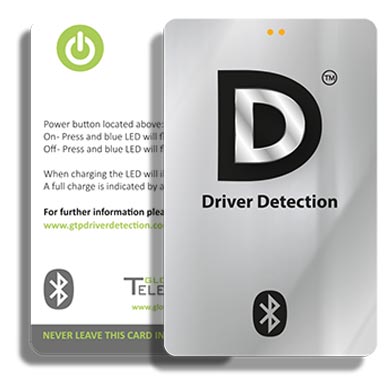 Smartrack D-iDT
Uses credit card sized driver recognition cards
OUR PRICE: £429.00
fully fitted inc VAT, plus subscription