Professional Stolen Vehicle Tracking
OUR PRICE:
£239.00
fully fitted
inc VAT, plus subscription
Subscription Renewal
1 Year £119.95
3 Year £329.95
Installed by our mobile Meta Trak approved engineers
The MetaTrak S7 is Thatcham approved and meets the new insurance criteria, Thatcham approved standard for vehicle tracking systems.
Professional Stolen Vehicle Tracking
Latest satellite location technology –
Real-time tracking via app/web
Smartphone App − Web Portal –
European Coverage
Insurance Approved
3yr Warranty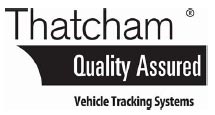 Unauthorised Movement,
low battery and sabotage alerts

Why is my vehicle at such high risk of theft?
While car makers' techonological advances have brought you greater convenience, they have also left your vehicle far more vulnerable to new theft methods.  Worryingly,  vehicle theft has hit a six year high and this shows no sign of abating. 

Using unregulated equipment bought easily and cheaply on-line,  criminals can quickly bypass your car's standard security.  Often operated by organised gangs,  stolen cars are likely to be stripped by a 'chop shop' and sold for parts, or driven into a shipping container and sold overseas.
Buy Meta Trak S7 VTS
OUR PRICE:
£239.00
fully fitted inc VAT, plus subscription
Subscription Renewal
1 Year £119.95
3 Year £329.95
Installed by our mobile Meta Trak approved engineers