Wireless battery-powered tracking device
OUR PRICE:
£265.00
supply only including 3-year subscription
Professional Installation if required  - £75
Installed by our mobile Meta Trak approved engineers
The Metatrak Pulsar is a small wireless, battery-powered tracking device.
When installed the device remains in sleep mode, this prolongs the internal battery life and makes the Pulsar undetectable.
The Pulsar wakes up daily to communicate your asset's location which can be viewed on the easy-to-use Pulsar app.
The daily wakeup times can also be programmed via the app.
Ideal as a secondary Tracking device or to transfer between assets
Easy to use Meta Trak Pulsar app
Daily updates on your asset's exact location
Fully IP67 waterproof
Battery indicator and low-level notifications
Geo-fence breach alert
3 Year warranty
3 Year battery life (Replaceable)
Activate theft mode - Receive the asset's location every 60 seconds if a theft has occurred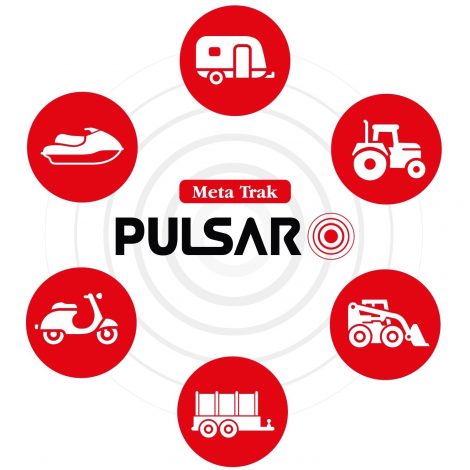 Take vehicle security to the next level with Meta Trak
Buy Meta Trak Pulsar
OUR PRICE:
£265.00
supply only including 3-year subscription
Professional Installation if required  - £75
Installed by our mobile Meta Trak approved engineers