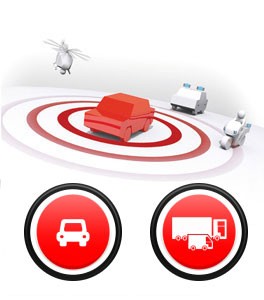 OUR PRICE:
£699.00 Fully fitted, inc VAT.
Thatcham approval TQA 274
| | |
| --- | --- |
| 1 Year Subscription | £219.00 |
| 2 Year Subscription | £349.00 |
| 3 Year Subscription | £549.00 |




Tracker S5 plus is a Thatcham approved category S5 TSC vehicle tracking system. The highest accreditation for stolen vehicle tracking systems.
The S5 Plus is the the most advanced vehicle tracking system available and unique in the fact that it uses 3 technologys , VHF,GPS and GSM When driving the vehicle, the driver carries a small ADR tag (Automatic Driver Recognition). If the vehicle moves without the tag being present Trackers secure operating centre are alerted of a potential theft, even if the vehicles own key has been used. If the vehicle has been stolen the operating centre, in conjunction with the police are able to track and recover the vehicle.
Tracker S5 Plus comes with full internet access allowing you to monitor your vehicle at anytime.
Ideal tracking system for any high value and high risk vehicle.
Full European Coverage